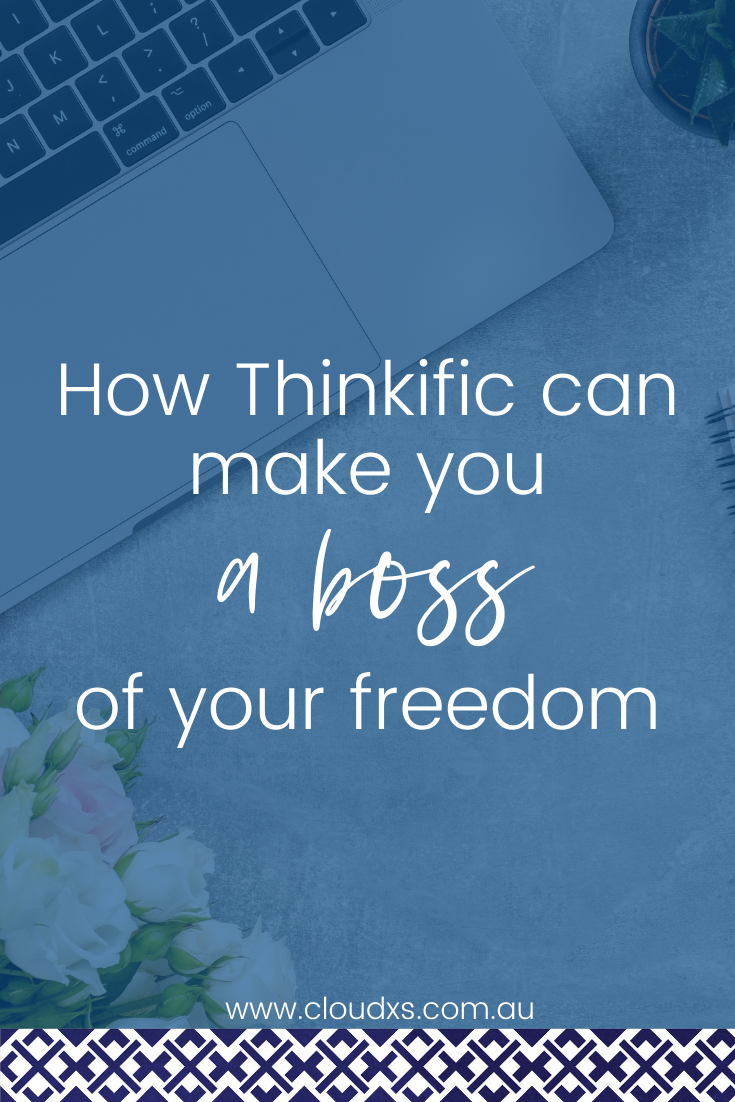 It's a powerful, all-in-one platform making it easy to create and sell online courses
You interested?   
You're full of knowledge. Legit. 
Honestly, you're already running a successful business, and you're working with clients day in and day out. You've honed your skills, and you're a master of what you do. 
So, the big question is – what else can you do? 
How can you start working smarter and keep earning money but cut back on long hours? 
Have you ever considered creating your own online course? If you haven't, you should!
How would creating an online course help you?
It seems like it could be a bit of work, right? Well, it's not that bad when you have the right team on your side (wink, wink). 
Seriously though, you've got so much knowledge inside you that's waiting to be shared with the world. All those blogs you've written, those presentations you've given, the same methods you use day in, day out with your clients. 
All of that is content. You've just got to get it pulled together. 
But once it's all done, you can sit back, sell courses and start making a passive (or relatively passive) income. How much input you give to your students is up to you. 
For example, you could have a fully automated course (hello money for nothing!) or offer coaching calls (not bad for a couple of hours a week though, right?).
Here's why we love and recommend Thinkific
When it comes to online course building platforms, you 100% can't go past Thinkific. 
It's a powerful, all-in-one platform that makes it easy to create and sell branded online courses. 

You'll feel confident with the easy-to-use technology (that we can teach you) and the support you can receive (from the Thinkific crew or us).

As you can control your content, pricing and data, you can build and grow your course and business as you like. 

The platform offers state-of-the-art landing page templates through the learning environment, enhancing your students' experience and setting your course up for long-term success. 

If you decide to build it alone, the Thinkific team are there with you when you need them, with their #1 rated support for online education course builders. 
Are you ready to join the entrepreneur party, and BYOB (become your own boss) with an amazing online course?
Yes, of course you are! 
But first, if you're curious but still not sure, you can read more blogs about online course building here.
If you're confident that you can go this alone, you can try Thinkific with a free trial.
Thinkific makes it easy to create and sell online courses and membership sites under your own brand. If you'd like more information about how we help you build online courses, please visit the website. 
And finally, if you haven't already, please download your free copy of our online course planning template.
Alethea Tuitahi
Communication Designer & Founder
Alethea takes your unique Website content and gives it a makeover so it's as gorgeous as Blake Lively walking the red carpet and as powerful as The Rock in his last movie! She specialises in allowing course creators to deliver their course or program to the world… sans tech frustrations and problems. Need help building your online course? As a Thinkific specialist, Alethea is here to help! Book in a free call here.
Disclosure: Some of the links provided in this blog are affiliate links. I only promote services that I personally use and love. I will be paid a small commission if you use this link to make a purchase.
Other blogs you may also like…
Wanting to get your social media looking great…